Pliable chewy Bacon Cookies with a touch of maple. You must keep your eyes on these during the last couple of minutes. They get brown significantly faster during the end of baking. Slice Bacon into small pieces before frying then you won't have to crumble it. Press the Bacon between layers of paper towels when cool enough. You will have a buttery cookie with Bacon and not a Bacon grease cookie.
Directions
In a large mixing bowl, beat together butter, brown sugar and sugar until fluffy.
Stir in eggs and maple syrup and beat for 1 more minute.
In a small bowl, combine flour, baking soda and salt and add in batches to mixing bowl. Beat just long enough to incorporate.
Stir in the bacon pieces by hand.
Drop by tablespoons 2 inches apart onto cookie sheets.
Bake at 375 degrees for 7-10 minutes, until golden brown.
Reviews
Most Helpful
AWESOME!! My kids said they smelled like pancakes cooking. Husband said they tasted like breakfast (Pancakes and bacon). Very easy and really good
I thought these were wonderful! I love the salty - sweet tastes. I make my bacon in the oven, on a baking rack at 375 for 20 min. That makes for the perfect crunchy bacon to these cookies. Definitely stir in the bacon by hand, and bake on parchment paper. 7 minutes was just right at 375 in my oven. Thanks Gina!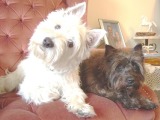 I made these for my cousin who loves bacon with anything!! Oddly enough they are pretty good tasting with the maple syrup together with the bacon. I would imagine once my cousin tries them, I will be making them often. Too funny!