This is a "Pink's Famous Chili Dogs" recipe.
Directions
Place all ingredients on a flour tortilla in the order listed.
Begin rolling-up tightly, folding top and bottom in and over the ingredients to form a sealed envelope.
Reviews
Most Helpful
Never heard of Pink's before but this knife and fork hot dog was very good. Made as written. Thanks Mercy. Bullwinkle.
This was really good. I made them as best as I could over here, with the ingredients I could find. We don't have premium beef hot dogs, but do have Herta Smoked Frankfurters, which is what I had to use. We don't have American Cheese either, so I used mild cheddar. I used a can of Stagg Beef Chili (low fat). I used streaky bacon and diced oso sweet white onion. My husband and I had this for lunch today and we really enjoyed them. Not ever having had a "Pink's Famous chili dog", I can't really say what the comparison is, but I do know that we enjoyed this very much. I don't even want to think about the calories! Thanks! PS> I doubled the ingredients for the two of us.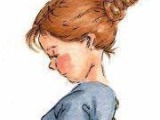 I love Pinks Hot dogs!! DS still lives in CA and loves telling me when they make a trip down to Pinks!! DIL doesn't appreciate them ...like we do LOL Katie