Pam-I-Am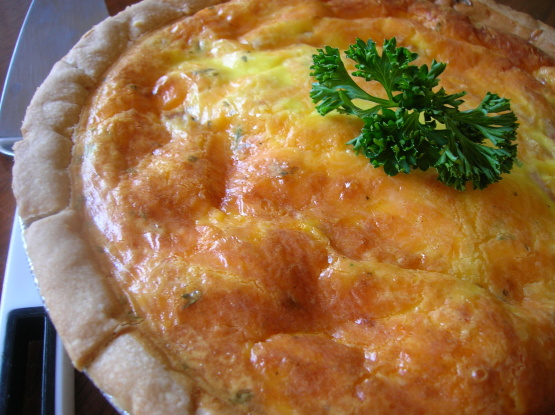 Great for breakfast, brunch or dinner!

This was SO good, it's now our forever Christmas-morning recipe!
Crumble bacon in to the bottom of the pie shell.
Sprinkle shredded cheese over the bacon.
Saute green onions in bacon grease and sprinkle over cheese.
Beat eggs, half& half& milk together, then add remaining ingredients.
Pour into the pie shell and bake at 350 degrees for 45 minutes.