Bacon Cheddar Mashed Potatoes

This is such a delicious way to fix mashed potatoes. If you are looking for something bursting with flavor and are looking for a different way to make your mashed potatoes, give this recipe a try! Easy and delicious!
Directions
Place potatoes in a large saucepan and cover with water; bring to a boil.
Reduce heat; cover and cook for 20 minutes or until tender.
Drain.
Add the milk, mayonnaise, chives, garlic powder and pepper; mash potatoes.
Stir in cheese and bacon.
Reviews
Most Helpful
It was delicious, but I used lite sour cream and a tiny bit of miracle whip instead of mayo to make it less calories, and I don't like mayonnaise too much. I also used a clove of garlic and some chopped white onion that I let sautee before I put the potatoes and milk and such. I didn't skin the potatos either.... I like skin in potatos....

This was so delicious! I love bacon and cheese together and with creamy mashed potatoes, this has become a favourite here! Will definitely make it again!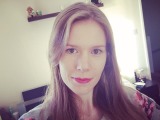 These are delicious. Creamy, tasty. I didn't have use bacon as it looked all fat at the shop but instead used chopped honey ham, lightly seared in a teaspoon of marg, and skipped the chives because we had none, and son would have whinged about the green bits! These were very tasty and made a great change to normal old mash. Tks KC!