Bacon Cheddar Breakfast Buns
These are to die for. Turning a basic white bread recipe into something deliciously rewarding. What's not to love: bacon, ranch, cheese, green onions and warm bread. You can do everything the night before and just bake the next morning.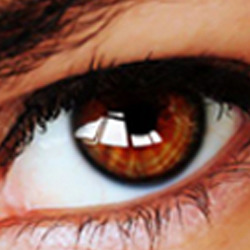 The buns smelled wonderful while baking, but were too garlicky for my taste ~ The buns were made with 3 1/2 cups plain flour, but if I try them again I'll use bread flour, and I'll cut the garlic powder in half! I seemed to have too much filling for the amount of dough which made rolling the dough difficult ~ my topping of Asiago cheese hides the pinwheel design! Made for Spring PAC 2011.
Pour the warm milk into a mixing bowl and dissolve sugar in milk. Cool to 110 degrees F then the yeast. When the yeast is foamy, add the bacon grease/butter and 2 1/2 cups of flour and the salt and spices. Mix together and then add remaining 1/2 cup of flour if needed to form a soft, slightly sticky dough.
Knead the dough for 3 to 4 minutes, until it begins to behave as if it belonged together. Let it rest while you clean and grease the bowl. Continue kneading a further 3 to 4 minutes, until the dough feels smooth and springy. Let the dough rise until doubled (1 to 2 hours).
Punch down and roll it out into a large rectangle, about 1/2 inch thick.
Spread with ranch dressing and sprinkle with bacon, cheddar and green onions. Roll up tightly, pinch seam to seal and cut into 12 equal pieces. Arrange in a greased 9x13 inch baking dish. Cover and let rise until almost doubled (45 minutes to 1 hour at room temp or overnight in fridge). ***If you are doing the overnight rise, take them out in the morning to bring to room temperature 15 minutes before you preheat the oven.
Just before baking, sprinkle the buns with parmesan cheese. Bake at 350 degrees F for 35 to 40 minutes or until nicely browned.
SHORTCUT: Use pre-made white bread dough and start with step 3, rolling otu the dough and filling it.