Bacon, Apple, and Spinach Salad
Parsley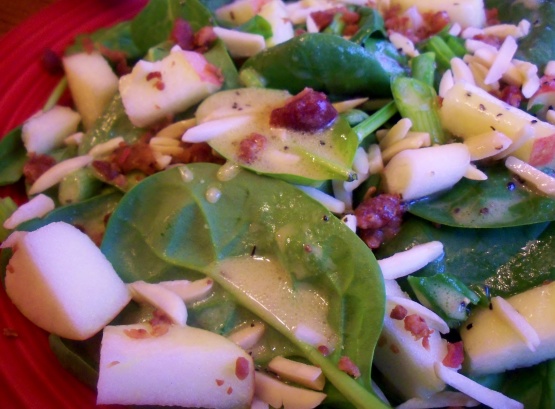 From the My Great Recipes collection. The discription reads: "Quick and delicious, this interesting combination of crunch ingredients makes an appealing salad to serve with a sandwich or with a meal."
Crumble bacon. Toss with spinach, apples, and onions in salad bowl.
In small bowl, whisk together vinegar, sugar, mustard, salt and pepper. Whisk in the oil until well blended.
Just before serving, drizzle dressing over salad, tossing well. Sprinkle with nuts.