Rita1652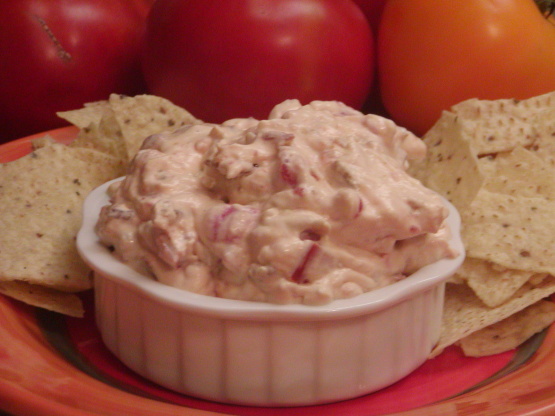 You can serve this as a spread or as a dip. Either way it is very easy to prepare.

Very good appetizer spread. I served this on crackers with a little bit of shredded lettuce as a garnish on the top. I was going for a BLT effect which worked quite well and was enjoyed by all. This spread is best served soon after adding the bacon as directed in the recipe. I had a little of the spread leftover that I ate the next day. Still tasted good, but the bacon gets soggy and makes the spread too salty-tasting.
Blend cream cheese with mayonnaise until smooth.
Add garlic salt and tomato.
Cook bacon until crispy; drain and crumble.
Add bacon to cream cheese mixture when ready to serve.
Serve as spread with party rye rounds or as a dip.
Thin with a little milk if necessary.