Prep 15 mins
Cook 20 mins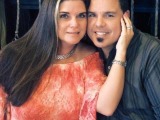 This contest winning recipe comes from Quick Cooking Magazine. From start to finish you can have a savory meal on the table in about 30 minutes.
Directions
In a large saucepan, cook bacon until crisp; drain.
Add potatoes, broth, carrot, onion, parsley, celery seed, salt and pepper.
Cover and simmer until potatoes are tender, about 15 minutes.
Combine flour and milk until smooth; add to soup.
Bring to a boil; boil and stir for 2 minutes.
Add cheese; stir until cheese is melted and the soup is heated through.
Garnish with green onions if desired.
Most Helpful
This soup was amazing! I went online looking for a potato and bacon-style soup, but was finding ones that focused more on the "cheesy" part. I'm so glad out of all the choices, I picked this one! I doubled it and had some concern when simmering (pre-milk add) that it might have too much of a bite (pepper or celery seed), but the milk and cheese smoothed it out nicely and it was excellent!!! I stirred in the cooked bacon at the very end, as well some for garnish with the green onions. I also took someone else's advise here and used pre-shredded carrots (in a bag). I just put them in my hand-chopper to make them smaller. Saved time there. The whole family loved this soup -- we will definitely make gain.
I made this today. Perfect for a cold and rainy fall day. I omitted the celery seed b/c I had none, everything else true to recipe but doubled so I would have leftovers. Tasty and appetizing to look at. I did not garnish. My picky kids even ate it. THANKS :)
Great potato soup. It was thick, creamy and filling.... and I even used 1% milk. I used cornstarch in place of flour, just because it dissolves better. The green onion garnish really tops this soup off nicely. Thanx for posting this; I'll make it again.