Bacon and Houmous Butties (Hummus)
twissis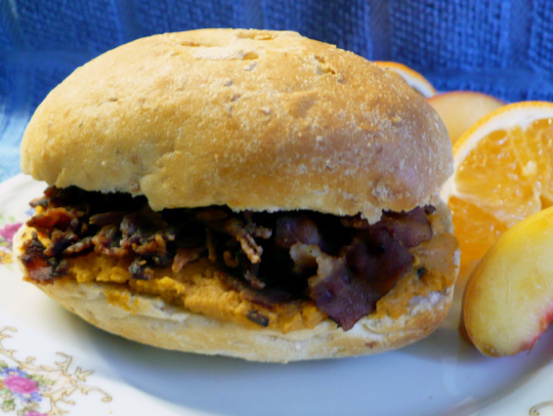 "If you didn't think you could improve on the original bacon sarnie, see what a difference the houmous makes". From the BBC.

Made for ZWT-8, mainly because it's such an ingredient-friendly quick fix that can be made ahead & has loads of versatility. I think it's ideal as a snack item & esp in to-go, picnic or patio dining situations. DH & I actually enjoyed it for our breakfast, paired w/oatmeal & fruit. I used individual baguette rolls that are very popular here & my own hummus (Recipe #483527). The combo of bacon & hummus is so good that I may well make bacon an optional add to my hummus recipe. Thx for the idea & for posting this recipe for us.
Grill the bacon on both sides until crisp.
Cut the baguette in half lengthways and spread generously with houmous.
Fill with the bacon and cut into 8 sandwiches.