Bacon and Cheese Oven Omelet
I found this recipe in a family cookbook put together for a bridal shower. I love the fact that I can put the omelet to bake in the oven while I make other ingredients, such as #8602 Sausage Gravy and Biscuits, on the stove. With the addition of fresh fruit, the combination was a huge hit with visiting company.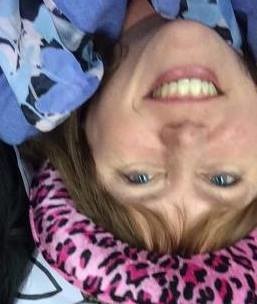 Top Review by AmyZoe
This recipe surprised me because I was thinking it would be too plain, and I'd want to add something. It's simple but delicious. Of course I wonder what it would be like if I threw in some cooked potatoes or some tomatoes or maybe turned it into Mexican-style, but that's just me. Very tasty and easy to eat. Made for Pick a Chef Spring 2012.
Fry bacon and drain; chop into pieces. (I make mine in the microwave).
Arrange cheese slices in the bottom of a lightly-buttered 9 inch pie pan. (I use glass.).
Beat together eggs and milk with a fork. Add chopped bacon and pour over cheese.
Bake at 350° for 45 to 50 minutes, until eggs are set in the middle.
Let stand 5 minutes before cutting.
Note: you can reheat left-over portions in the microwave upside down, with cheese on the top.
You might want to add some herbs on the top, too!