Bacon and Bleu Cheese Stuffed Mushrooms
Ambervim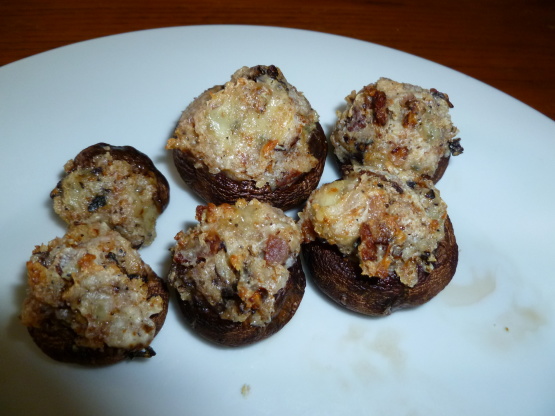 This is my version of stuffed mushrooms. I went looking for a recipe and couldn't find anything that fit the occasion. You can always leave the Blue Cheese out, just add a bit more cream cheese. Ive never measured before, so if something is off, please let me know!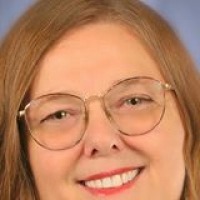 Easy to make and tasty. I forgot the green onions. I had too much of the filling, so I spread it on bread and toasted. It was great. So this would be good for bruschetta also. I adore blue cheese and it was lost (or well integrated) in this. I will try it both without the blue cheese and with much more.
Clean mushrooms and remove the stems from the caps, set stems aside and place mushroom caps top side down.
Chop Bacon into 1/4 inch by 1/4 inch squares and place in saute pan. Cook until crispy. Remove bacon and set aside.
Chop the stems finely,and add to the bacon fat along with the onion and garlic. Saute until the mushrooms release their liquid and the bottom of the pan is dry.
Add breadcrumbs and stir to combine. Remove from heat and let cool.
In a seperate bowl cream cheeses and green onions.
Add the mushroom mixture and mix well.
To stuff mushrooms I place the mix into a large plastic zip top bag, and cut off the corner. Sqeeze enough mix into the caps to fill the hole and make a rounded top.
Bake in a 350 degree oven for 15 minutes.