Backcountry Apple Dump Cake
This 3-ingredient recipe can be made at home in a conventional pan or in a dutch oven over an open fire. Super-easy and delicious! It is my "signature" dessert that I make for guests on packtrips, and at home I make a healthier version of it for myself (since I end up eating the whole thing).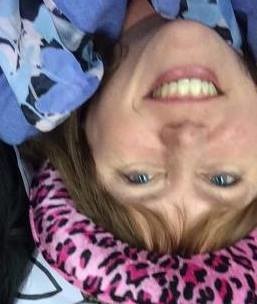 Top Review by AmyZoe
I played with this recipe a bit because I didn't have the right ingredients. I ended up using a white cake mix and mango filling, but there wasn't quite enough mango filling so I made half of it with blueberry applesauce. I served it with some vanilla ice cream, and it was a hit. Good stuff and so simple. Made for Spring Pick a Chef 2012.
1

(21 ounce) can apple pie filling (the small size)

1

(18 ounce) box spice cake mix
1⁄2 cup butter
1⁄2 cup water
For conventional oven:.
Spray bottom of a 9x13 inch pan with cooking spray and pour in the apple pie filling. (For a lighter version, use 1 1/2 cups unsweetened applesauce).
Pour in the spice cake mix ontop.
Cut up butter or margarine and place in dollops ontop of the cake mix. NOTE: When I make this at home I omit all butter and increase water to 1 cup to make it healthier, but if you want the real deal use the butter.
Pour 1/2 cup of water slowly overtop.
Bake at 350 degrees about 20 minutes*IMPORTANT* After the first five minutes or so take the pan out and stir the mixture so that the water gets evenly distributed throughout the cake, otherwise the top will burn.
For Dutch oven:.
Spray the bottom of a 10 or 12 inch dutch oven with cooking spray (I used 12 inch) and pour in the apple pie filling.
Pour the spice cake mix overtop.
Cut up the butter or margarine and put dollops ontop.
Slowly pour 1/2 cup of water overtop.
Place in the coals of a small/medium fire and shovel coals ontop of the oven for even baking.
After about 5 minutes of baking, remove oven from fire and stir well the contents.
ROTATE the dutch oven approximately every 5 to 10 minutes to prevent one side from burning. Depending on heat it takes 25-45 minutes to cook. Pull the dutch oven out of the fire when the center of the cake is springy but not hard, as the cake will continue baking until it is served.