twissis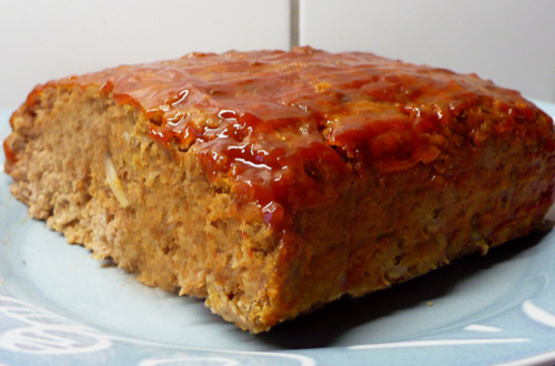 I know, I know...there are a ton of meatloaf recipes out there (and I have made quite a few of them). But, once again, this just turns out to be my family's favorite. It is extraordinarily simple, yet very satisfying. For the soft bread crumbs, I generally run a few slices of bread through the food processor. Believe it or not, hot dog rolls work great too! I have also used the drippings and made a delicious gravy to serve alongside it.

This was great meatloaf and so, so easy. My husband has been asking for meatloaf for weeks, so I spent over an hour looking at meatloaf recipes and decided that simple would probably be best. I decided to try this one and am very glad I did. I broke up 3 slices of white bread into small pieces and it measured 1 cup. I'm sure more could be added, because my mixture was very wet, but I wanted to follow the recipe as written (except I did add a little black pepper). I placed it in a 10 x 7 glass dish and shaped into an ovalish loaf. After about 30 minutes baking, I drained the grease and squirted some BBQ sauce over the top. I baked for 15 more minutes and then drained the grease again. It wasn't quite done, so I baked another 10 minutes or so. All in all, the ease of this recipe, the small amount of ingredients needed and the overall taste and texture warrants 5 stars. (It also sliced easily without breaking apart.) Thanks for posting!
In a medium bowl, combine the soup mix, water, ground beef, bread crumbs, egg, and ketchup.
In a shallow baking pan, shape into a loaf and bake on the middle level of a preheated 350 degree oven for 45 minutes or until done.