Alia55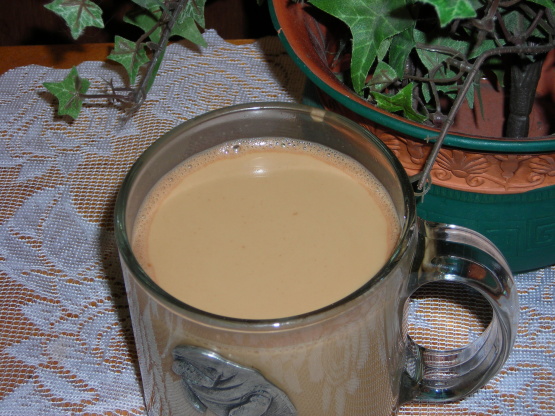 This is a great Raspberry/ Hazlenut Mocha. Wonderful for cool weather. Hazulnut syrup can also be substited with Frangelico liqueur.
1 1⁄2 ounces espresso
1⁄2 ounce raspberry flavored syrup
1⁄2 ounce hazelnut syrup

4

ounces hot cocoa
In a stemmed mug add espresso to hot chocolate.
Add syrups and stir.
Top with whipped cream.