Bacalhau (Salt Cod) With Chickpeas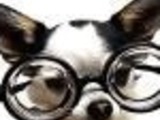 A Portuguese salt cod kind of stew meant to be eaten hot or at room temperature. Once you've prepared the salt cod (which takes one to two days), assembling this dish is simple and quick. If you don't have piri-piri (Portuguese-style chili oil), substitute a quarter teaspoon (or more if you like) of dried hot red pepper flakes. This makes a very hearty luncheon or brunch dish and is great with a glass of red wine.
Directions
Prepare Bacalhau.
Soak fish in water for at least 24 hours and preferably 48 hours, changing the water 3 to 4 times per day.
Drain the fish, rinse well and place in a saucepan with enough water to cover.
Bring to a boil.
Taste the water; if it is too salty, drain the fish, add fresh water and bring to a boil again.
Lower the heat and simmer for 20 minutes.
Drain and let cool.
Remove any skin and bones and separate the fish into coarse flakes.
Prepare the stew.
In a heavy skillet, heat the olive oil and cook the onion slowly until it is golden.
Stir in the Bacalhau and heat for two minutes.
Add chickpeas, parsley, vinegar, garlic, piri-piri, salt and pepper and cook for another two minutes or until the mixture is completely warmed through.
Serve garnished with the hard boiled eggs and olives.
Most Helpful
This is a savoury dish, you can serve it hot in the winter, and serve it cold in the summer time. Have as a salad, I sometimes use blackeye peas as a substitute, it also goes very well and you can serve it the same way. Just wonderful in the summer, makes a lovely salad. Thanks Kate for posting.

Awesomw recipe!!! Loved it. Thanks!
Deliciously savoury and so different. I love salt cod and I love chickpeas, so I knew I was going to love this recipe and I was right. I soaked my fish for only a day (only because we consume a lot of salt cod in Greece so we have very fresh salted fillets and it doesn't take as long to de-salt - you may need to do longer). What I loved was the east of this recipe (it came together in literally no time at all) and the great savoury flavour - much enhanced by the addition of the vinegar. I suggest using an extra fillip of fresh parsley at the end. It added a very pleasant crunch and 'green' flavour to this dish. We enjoyed this at room-temperature. Thank you, Kate!