Baby Turnips and Endive in Honey Mustard Dressing
jenne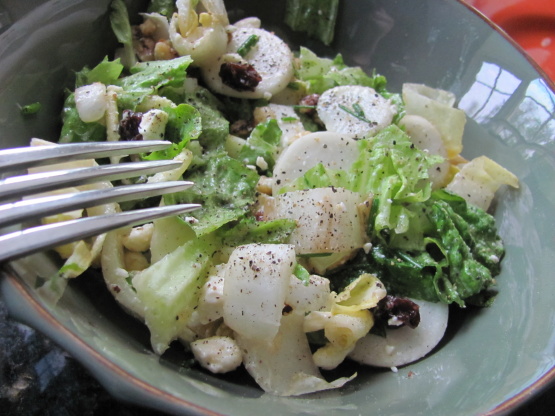 WOW was I surprised at the fresh flavor in this crunchy salad. Both hubby and I really enjoyed it a lot - the dressing is the secret! If you don't have baby turnips, feel free to add carrots, broccoli, cauliflower or another crunchy veggie. Adapted from a recipe from The Fruit Guys.
In a small saucepan, combine the vinegar, honey, mustard powder, salt, and oil. Whisk briefly until smooth and heat over medium until the glaze begins to bubble lightly. Remove from heat.
Mix together the rest of the ingredients, pour the warm dressing over the top and toss well so that all the flavors mend.
Serve with plenty of black pepper.