Baby Silver Fish Stir Fry
milliwuu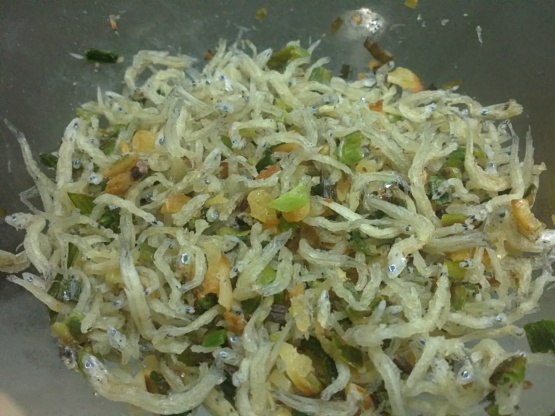 Baby salty silver fish are tasty and full of calcium, but are hard to keep. This way, it'll be convenient to snack with beer or eat with rice anytime and can be kept in the fridge for 1 or 2 weeks.
Spread fish out on sheet, bake at 100C or 220F for 5 minutes, stir around and let dry for 5 minutes, then bake again for 5 minutes. (May repeat one more time or until the fish is hard enough to stand the following stir frying.).
In a small pan, add oil to stir fry garlic and leak slowly till yellowish brown.
Stir in salt and fish to finish.