Prep 10 mins
Cook 10 mins

I went looking for these on the net when I couldn't find one of my favorite candy bars locally. These are almost as good as the originals!
Directions
Butter a 9" X 13" baking pan.
Heat sugars, syrup, and peanut butter in a heavy saucepan.
Mix until smooth.
Combine cornflakes, chocolate chips, and peanuts.
Pour peanut butter mixture over the cornflake mixture and mix well.
Press into the bottom of the prepared pan.
Allow to cool before cutting into bars.
Reviews
Most Helpful
My daughter and I made these together. We had such a good time and she absolutly loved them and wants to make them again as soon as the first batch is gone which I am afraid will be very very soon now. I am thinking that maybe next time, I might add a thin layer of melted and cooled chocolate on top or dip them in melted chocolate after cutting and allowing the chocolate to set. I am also considering adding a layer of caramel before the chocolate coating. These are going to be fun to play with.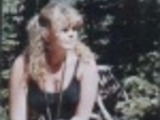 Great recipe! I added this into my holiday goodie basket and this was by far everyone's (including mine) favorite! After pressing the mixture into the pan I melted some caramel and drizzled over the top. Hmmmm! It was absolutley wonderful! Thank you for the great recipe!
Divine. I took Karen's suggestions and added melted caramels and chocolate to the top of this. There's nothing better than crunchy, chewy, gooey and chocolate, all rolled into one! I used a Chex style cereal instead of flakes, since it's what I had on hand. This is going into my personal Favorite Recipes book!