Baby Potatoes and Green Beans (Meatless)
Prep 15 mins
Cook 15 mins

There's no salt pork added. This dish cooks up fast if done in the microwave. Substitute the butter to make it vegan. I love this the next day for lunch. Quartered red potatoes can also be used.
Directions
Cook the unpeeled potatoes and green beans separately in salted water 'til slightly fork-tender. I use the microwave. Or you can steam them. The green beans cook faster than the potatoes will.
Drain well and let set in the cooking pan with a lid on for about 4 minutes.
Pour the potatoes and beans into a large bowl.
To the potatoes, add the butter and sea salt and gently toss together.
Pile into a serving bowl and serve.
OPTION: Sprinkle with grated Parmasan cheese or crispy, crumbled bacon.
Reviews
Most Helpful
These are a delight! The colors are bautiful and the flavor is so fresh. I used Sel du Jardinier (gardener salt) which is sea salt with bits of parsley, garlic tarragon and chervil. I also added some freshly cracked pepper. Many thanks, Kathy, for such a pretty and delicious dish.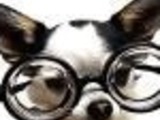 This is great comfort food. I served it as a side with Grilled Ham Steak and cornbread. Simple and easy for a weeknight dinner.

Loved it! I microwaved the green beans (they were the fresh steam in the bag kind) and boiled the potatoes. Then mixed them together with the butter and added salt and pepper. Went well with the beef stroganoff I made for dinner, and I actually liked the beans and potatoes better than the stroganoff!