Baby Greens With Strawberries With a Poppy Seed Dressing
Rita1652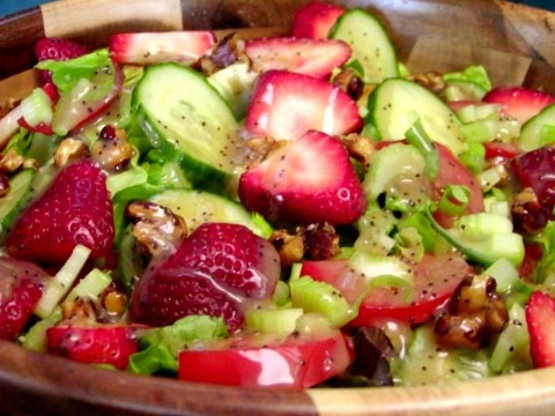 Greens topped with strawberries, cucumber, celery, tomatoes, scallions, nuts, cheese, and a sweet tangy poppy seed dressing!
For the dressing.
In a blender combine the first 8 ingredients until emulsified.
Just before serving, whisk again (or, if storing in a glass jar, shake until the dressing is emulsified). Chill while making salad.
Place greens in a large bowl follow with the rest of the ingredients topping the greens.
Pour 1/4 cup dressing over salad passing the rest of the dressing for those that would like more.