Baby Cos, Pear and Feta Salad
Batlady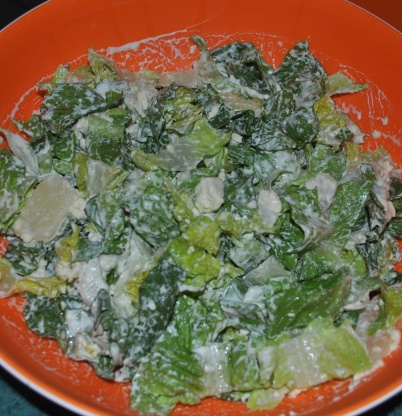 Fresh crispy baby cos, mixed with pears and feta, with a light sour cream dressing. So easy to prepare. Great with a BBQ. I first tried this at Sizzler and they stopped making it. So I came up with this recipe.
Wash and cut baby cos (lettuce).
Drain pears and slice.
Place both in a large bowl.
Crumble feta over salad and mix.
For the sour cream, I mix a little water to make it a little runnier.
Mix all through and serve; YUM!