Baby Bok Choy Sauté With Mushrooms
This recipe is very easy to put together, takes very little time and is healthy dish even children will enjoy. I like the chicken broth but for vegan the vegetarian broth will work
Directions
Sauté mushrooms in olive oil over medium heat; cook until the sweat and turn light brown, 3 to 4 minutes.
Add bok choy and stir-fry until tender-crisp, 2 to 3 minutes.
Add garlic, cook for about 1 minute or until you start to smell the garlic.
Add broth and pepper.
Sauté until most of the broth has evaporated.
Most Helpful
Really good...will definitely make again. I agree that the addition of the garlic at he end is just right. Bok choy has so much flavor on its own that it really doesn't need much added spice or seasoning and this is seasoned just right. Thanks for sharing this recipe.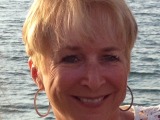 This was a very nice recipe. I also liked adding the garlic at the end. I used dried chinese mushooms that I soaked in hot water first and added some fresh button mushrooms. This went well with Chinese Style Fried Pork Chops and jasmine rice. Thanks for sharing this recipe.
Fabulous bok choy!! I love that this recipe adds the garlic at the end!! I have learned that this is the best way to impart wonderful garlic flavor without ever burning the garlic and making it turn bitter. After everything had cooked down, I added my garlic and then removed my pan from the heat soon after and let it just cook the rest of the way from the heat of the pan. I used 8 oz fresh cremini mushrooms and a few fresh shiitake mushrooms too. This tasted just like you get at the oriental restaurants!! Loved it, thanks for posting!