An elegant and delicious non-alcoholic drink.
2 ounces peach nectar
1 ounce lemon juice (fresh squeezed)
Directions
In a champagne flute, add fruit juices.
Fill with apple cider.
Stir and serve.
Most Helpful
Mmmm, Mmmmm... This one went down a treat, starts out tangy and ends smoothly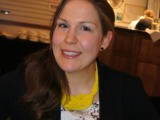 We made this last night to go with our popcorn and movie. The kids thought it was yummy and my DH said it tasted just like a peach. We'll be making this again! Thanks for sharing this fun recipe.

When this first hit my taste buds, I thought oh no too sour... But just as soon as I thought it the taste mellowed and had a beautiful flavor. This would be a great addition to any breakfast or brunch. Good job Bella!!