Baby Back Ribs (Reynold's Wrap)
Prep 5 mins
Cook 1 hr 10 mins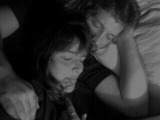 Oh hail ye mighty Reynolds Wrap! (We love this one from the Reynolds company) We have made these in the oven also and gotten great results. :)
Directions
Preheat Grill to medium. Lay 2 sheets (18"x24" each) Heavy Duty Reynolds Wrap aluminum foil on counter. Center half the ribs in a single layer on each sheet of foil.
Combine sugar and seasonings, rub over ribs. Bring up foil sides. Double fold top and one end to seal packet.
Pour in 1/4 cup water. Double fold remaining end, leaving room for heat circulation inside. Repeat to make two packets. Grill 45-60 minutes in covered grill.
Remove foil, place ribs on grill. Brush ribs with your favorite barbeque sauce. Continue grilling, 10-15 minute Brushing with sauce and turning every 5 minutes.
OVEN: Make packets as directed. Preheat oven to 320°F Place on a cookie sheet and bake for 2 hours Slice open tops of packages (watch for steam) and brush sauce on. Place back in oven for 15 minutes.
Reviews
Most Helpful
This is my preferred method for baby backs and is nearly fool-proof. I layer sliced onions (cuz I love onions) and usually start in the oven. Sometimes I sauce them and sometimes I serve them dry, just depends on the mood. This really is a great method for tender, juicy and fall off the bones ribs.
I'm about to make these, for a second time in a couple of weeks, because they are so easy, tender, and delicious! I loved being able to cook them on my grill, with no boiling. Besides that, I love that the rub has no salt, as I'm trying to limit that, the best I can. Best ribs I've ever made (and eaten)! Thanks! :-P

Made these last night for dinner and we just loved them made this way, as this is how I always make mine, with just a few differences. I used a foil pan and then seasoned the ribs with Paula Deen's seasoning and then added paprika, left out the sugar. I then added water and covered the pan with foil and baked in oven for 2 hours, so I didn't use up all my propane. I then took them to the grill and basted them with "Montgomery Inn BBQ Sauce". When the ribs are cooked this way and for amount of time, the meat just falls off the bone, sooooo good!!! Thanks for sharing 2Bleu!! Made for PRMR tag.