Babushka's Potatoes Romanoff
twissis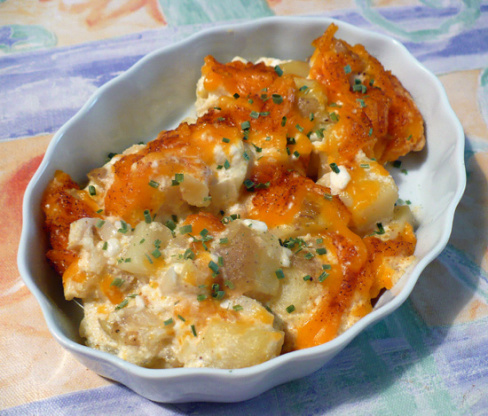 Very delicious, rich and filling. An old Russian woman gave me this recipe many years ago. Guests request this regularly.

I haven't made this yet, but I'm thrilled to have found it! I was searching for a Romanoff potato recipe like I had at Russian acquaintances' house once years ago, but I KNEW it had cottage cheese and chunked potatoes in it, and all the recipes I found didn't. Then I added "Russian" to my search terms and voila! Can't wait to try this.
Combine potatoes, cottage cheese, sour cream, salt and onions in casserole dish.
Sprinkle grated cheese and paprika.
Bake 30 minutes at 350 degrees.