Babushka's Potatoes Romanoff
twissis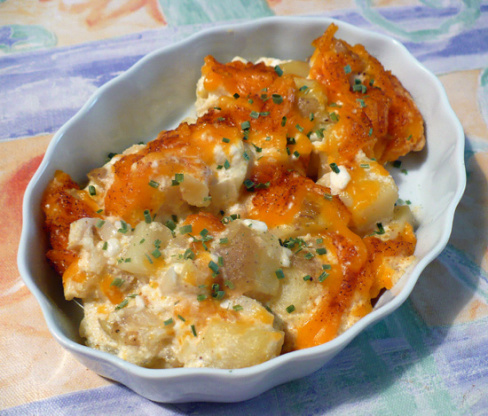 Very delicious, rich and filling. An old Russian woman gave me this recipe many years ago. Guests request this regularly.

This was lovely & simple to make and the end result was a very creamy, rich dish. It was very liquid from the oven but did thicken up upon standing. I think I would have liked this more with some bacon added , just a personal preference. Thanks for posting!
Combine potatoes, cottage cheese, sour cream, salt and onions in casserole dish.
Sprinkle grated cheese and paprika.
Bake 30 minutes at 350 degrees.