Posting for safekeeping. Hell Chef writes "Over the years, I've tried to recreate their wonderful Cuban flavor and finally settled on the following recipe. These dandy corn cakes are a cool item to add to a party menu if you're looking to prepare something off the beaten track. "Say, what the heck are these things?" "Why they're Babaloo Corn Cakes, you silly goose!" They look like a lot of work but notice his suggestion on how to keep them warm in 200 degree (F) oven while entertaining-like that part. Am estimating how many appetizers, peanut oil amount, and time frames.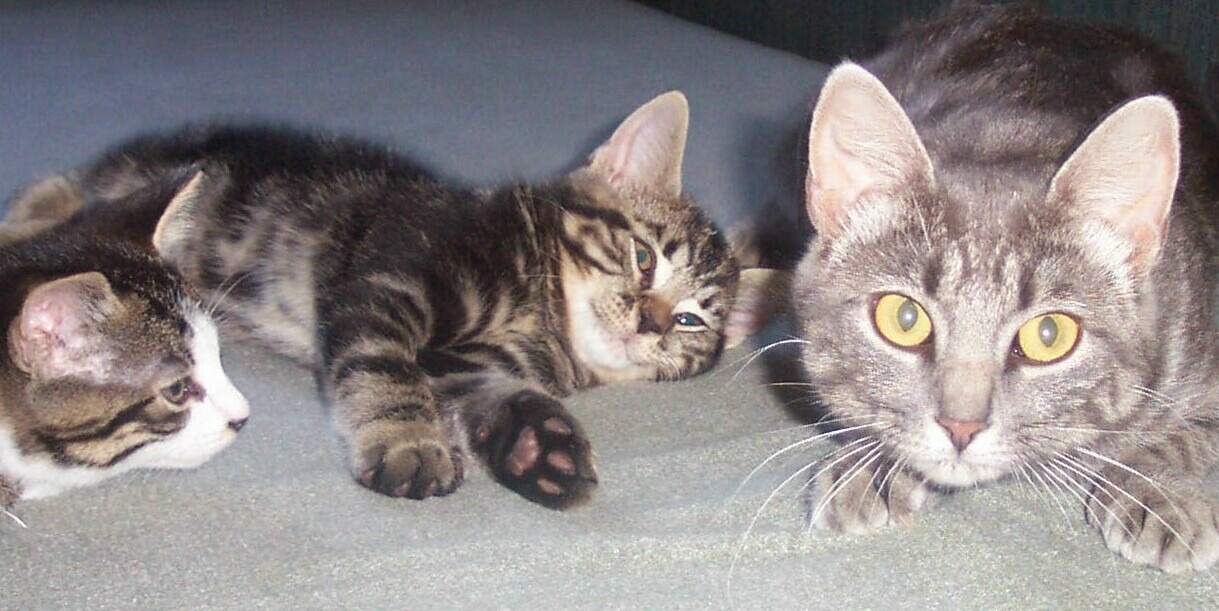 What a delicious treat. We enjoyed these babies very much. The texture of the cake was lovely, studded with green onions, garlic, corn and shrimp. The flavor was absolutely delicious, the spicing was spot on. All the ingredients really complimented one another. I really enjoyed the use of the corn flour and corn meal in this dish and loved that they were fried in peanut oil...yummy. I can't wait to make these for my mom. Thanks so much for sharing WIGal.
Dry Spice Mix

1⁄4 teaspoon paprika
1⁄4 teaspoon kosher salt
1⁄4 teaspoon rosemary, crushed
1⁄4 teaspoon black pepper
1⁄4 teaspoon ground nutmeg

Corn Cake Batter

3⁄4 cup cornflour
1⁄2 cup yellow cornmeal
1⁄2 teaspoon baking powder
1⁄2 teaspoon baking soda
1 1⁄4 cups buttermilk

3

tablespoons unsalted butter, melted

1

large egg, beaten

1

tablespoon honey
1⁄2 cup cooked shrimp, chopped coarse

2

cups fresh corn kernels, if you use frozen corn, defrost and discard excess liquid
1⁄2 cup scallion, diced

2

fresh garlic cloves, diced

1

tablespoon cilantro, leaves and diced
3⁄4 cup peanut oil, DIVIDED for frying in batches
In a medium sized bowl assemble the dry spice mix ingredients and mix well.
Add the corn flour, corn meal, baking powder, and the baking soda; mix well and set this flour mixture aside.
In a large bowl, whisk together the buttermilk and melted butter; add in the beaten egg and whisk well.
Gradually whisk the flour mixture into eggy mixture; whisk this until it is completely blended.
Add the honey, shrimp, corn kernels, scallions, garlic, and fresh cilantro; mix well.
You now have your corn cake batter!
Note: It's best to fry your corn cakes in batches so preheat your oven to 200 degrees so that you keep what you just did nice and warm.
To fry the corn cakes (per batch):.
Wipe down the interior of a non-stick pan with 1 tablespoon of peanut oil.
Heat the pan over medium heat for 1 to 2 minutes.
Ladle the batter into the pan to form corn cakes.
Do not overcrowd the pan.
Fry off the corn cakes 2 to 3 minutes per side until they are golden brown.
Repeat this process until all of the batter is fried off.
While frying off the rest of the corn cakes, keep the completed ones warm in your preheated oven.
To serve--garnish each portion with a dollop of sour cream.