KellyMae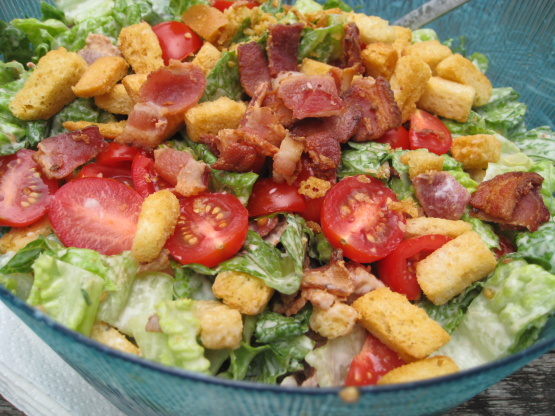 The garlic in this salad really stands out. It is so good.

I made it with Romaine and left out the croutons for a little lower carb salad and I loved it. The dressing is very nice too!
Place the lettuce on the bottom of a large salad bowl.
Layer over that the tomatoes, crumbled bacon, and croutons. In a blender on medium-high speed, blend the mayonnaise, milk, garlic powder, salt and pepper.
Just before serving, pour the dressing over the salad but don't toss it! (That'll ruin it's super looks.).