3 Reviews
This was a really excellent thick clam chowder. I think the green chillies are the secret ingredient. The bacon (I used half) and (fire roasted) tomatoes made it really smoky. I left the red pepper flakes out so it would not be too spicy, and made my own clamato. I also added a bit more veggies and the juice of one lemon. Delicious, a definite new favorite!

Very delicious. I've been craving Manhattan Clam Chowder for awhile and this was quite satisfying. I made some modifications to make it gluten-free, using rice flour, and because I couldn't find Clamato juice. I found a recipe for Clamato juice online and it was quite easy to do using readily available ingredients from my cupboard. I also added a bottle of clam juice and a bit more clams than the recipe called for to ramp up the flavor since I already had them in the pantry. Yummy. There wasn't a drop left over.

This is very flavorful chowder that I made as directed but scaled it down to 2 servings and used red bell pepper in lieu of the green. I did enjoy this as it has lots of flavor, but did not care for the heat it has from the crushed red pepper and green chilis. Chef #754645 (on the other hand) loved it with the heat (he's a fire-eater when it comes to food). This is a very good clam chowder recipe similar to Manhattan style, but with a kick. Thanks for sharing.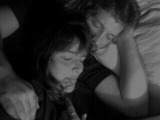 B C Ferries Manhattan Clam Chowder for First Class Passengers