Chickee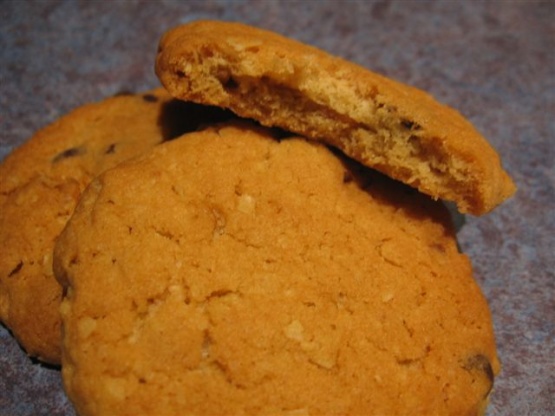 This is a recipe from my friend, that she made one day. They are very good. These are a crisp cookie. I am not sure of the quanity. It is an estimation.

Yum yum yum, these are great! I absolutely love the combination of rice, oats and coconut... i added 1/2 cup mini choc chips and 1/2 cup sultanas which I think added an added dimension, I'd really encourage this addition. This will be a favourite recipe!
Preheat oven to 350 degrees.
Cream oleo or butter, sugars and oil.
Beat in egg.
Add the rest of the ingredients and mix well.
Bake on ungreased cookie sheets 10 - 12 minutes.