Aztec Chili Hot Chocolate
Luschka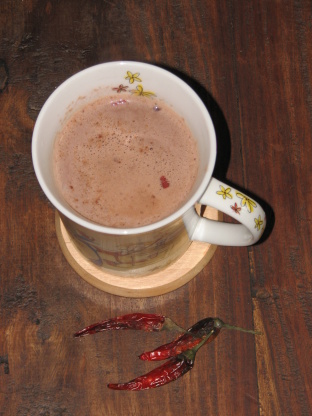 I think this is off about.com, I don't remember, but it's lovely, and perfect for keeping warm. If I don't have chocolate, I use cocoa or hot chocolate instead of real chocolate. The chili chocolate mixture is also said to induce... romance!

One can avoid buying the extra ingredients for this. Just buy Mexican chocolate and shave it into your hot milk. I make this on every historical outing I go on... very good! Thanks
Simmer milk in a saucepan with vanilla bean, cinnamon and chili. Heat through for about a minute.
Whisk in grated chocolate, and continue to simmer until melted.
Remove from heat and let 'steep' for another 2 minutes.
Strain out the spices and serve.