Parsley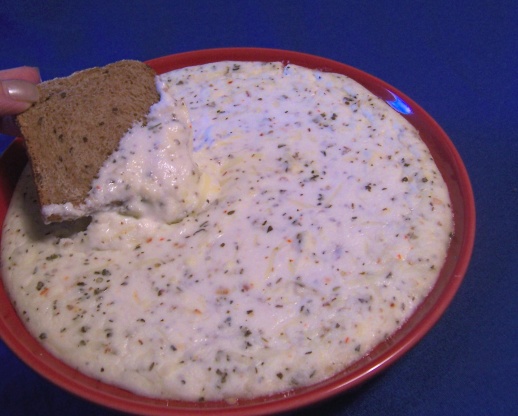 No stars, just comments, because I changed the recipe and it didn't go over well. I didn't have the right soup mix, so I tried to do this using the spices suggested in the last reviewer's post (in place of the soup mix), and I think I over-did it. I took this to a party & came home with the bowl nearly full. So, I may try this again and actually follow the recipe this time... if I do I will post a "real" review!
Mix all ingredients well.
Place in a casserole dish and bake at 350* for 25 - 30 minutes.
Serve with sliced italian bread or soft italian breadsticks.