Awesome Sauce Chicken Wings
Prep 15 mins
Cook 1 hr 20 mins
I played around with this sauce until I got it just right for me and my husband. I could eat these weekly or more often! I use Splenda brown sugar blend and reduced sodium soy sauce. You can use more brown sugar if you want more sweet. I like the sweet/spicy flavor of this sauce.
Directions
Preheat oven to 375.
Spray 9x13 pan with cooking spray and lay wings in pan.
Mix all other ingredients in a bowl and pour over wings. Turn wings to coat with sauce.
Bake at 375 for one hour and turn wings after 30 minutes, then raise oven temp to 450 and bake about 10 minutes (more or less depending on how crisp you like your wings -- just keep an eye on them).
Reviews
Most Helpful
Made exactly as given here and we really enjoyed the flavor and made just the perfect amount. Thanks for sharing!!!
These are very tasty and relatively easy to make, with no fuss. I used a low-sodium soy sauce, which was fine and did add the garlic powder. This made for some good Football grub! Thanks for sharing.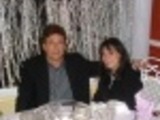 Awesome wings, we really enjoyed these sweet, salty sticky treats. They were quick and easy to make. I upped the red pepper flakes and brown sugar (personal preference only) and used a dark soya sauce. Made in a cookie sheet it worked great with this recipe. Thanks for sharing a recipe that I will make again.