Awesome Rich Shrimp Stock
Rita~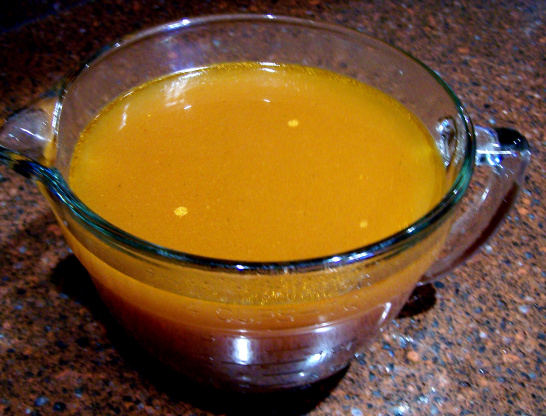 This is so Rich and Fresh, Very Intense and Easy to make so forget the bottled clam juice or fish stock. This stock is made from the basics so do save and freeze your "scraps" (onion skins, garlic skins and roots, carrots, bell pepper, celery ends, scallion ends, fresh herb stems, onion roots, asparagus bottom trimmings, etc. and of course shrimp shells. Use in anything that calls for seafood stock or clam juice or to make rice, fish stews, gumbo and jambalaya's. It's a shame to discard all the goodness and it is so expensive that it would be a sin to buy. Because it cost you almost NOTHING! Just pennies! So never discard a shell, just freeze and then make rich yummy stock. You can reduce this shrimp stock for more intense flavor.
In a stock pot heat olive oil. Add shells and cook till they turn pink up to 10 minutes to intensify the flavor.
Add remaining ingredients except the water.
Cover and cook for about 10 minutes the longer you can draw this process out, the more of the natural juices of the scraps will be released. This is awesome flavoring. Add just a pinch of salt to speed the process.
Cover with water bring just to a boil: lower heat to simmer for 20 minutes.
Strain into a container extracting out all the goodness from the scraps.
Cool completely and freeze or use as you like.