Awesome Marinade for Shrimp Chicken or Beef
CandyTX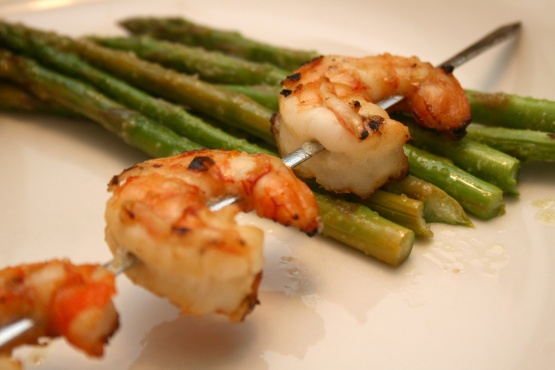 In our opinion this is best on shrimp, second for chicken. A friend of mine got this from a cancer awareness book and it's become a big time hit in our family. Some people save part of it and use it over rice as well. It's VERY good.

This recipe was indeed awesome! We did shrimp kabobs on the grill. Wonderfully sweet flavor. My husband and I (and our guests) loved it! Thanks, this one is definitely a keeper!!
Whisk all ingredients together.
Use as a marinade - best to let it set for 4-8 hours. Will work for about 2 pounds of your chosen meat.