Chef Dee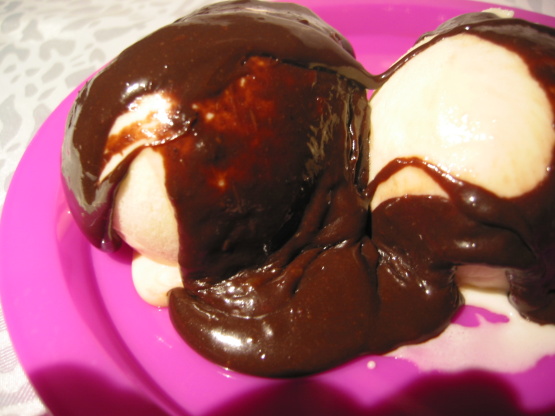 Created for my DD's slumber party, this is a decadent thick fudge sauce, that is not overly sweet.

Danger, danger, Will Robinson! We should NEVER have found out about this super easy, super good recipe! DH is in the kitchen, trying to find more foods to drown with this wonderful sauce!! Thanks Chef!!
1

(14 ounce) can condensed milk

2

unsweetened chocolate squares, chopped

1

tablespoon cocoa
In a 1 quart glass dish, stir the ingredients together.
On medium heat, microwave for 1 min, stir, then cook for another minute.
Fudge sauce should be just warm (not hot) served over vanilla icecream.