Awesome Hot Dog Chili Sauce
Pamela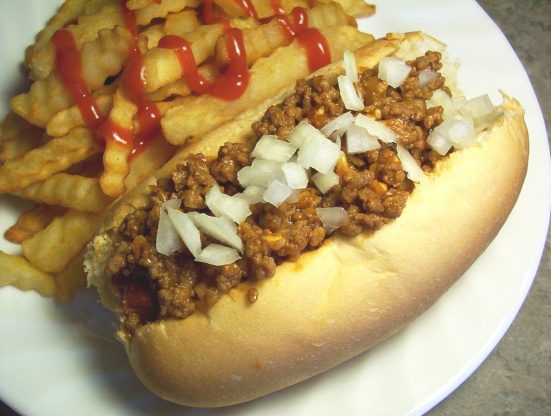 Fantastic sauce, friends and family won't eat a plain hot dog again.

Top Review by keen5
I followed the recipe exactly as written and took this to a Memorial Day cookout at my sister's house. It didn't really go over that well with many people. I ended up bringing most of it home. I'm giving it three stars, because I thought it was pretty good and so did a couple of others, plus it was very quick and easy to make. I liked the combination of the sugar and cumin, but I like chili dog sauce that is saucy. This is not and just looks like ground beef in a bowl, when served. I had to tell everyone what it was for. I would probably make this again, but not for an outing. Thanks for the recipe Busy Mom.
Put all ingredients in pan.
Do not cook hamburger first.
Cook all at the same time.
it makes for a smoother sauce.
Cook down for 10 to 15 minutes until thickened.
I enjoy mine with yellow mustard and onions.