Awesome Homemade Crusty Bread (Bread Machine)
Dine Dish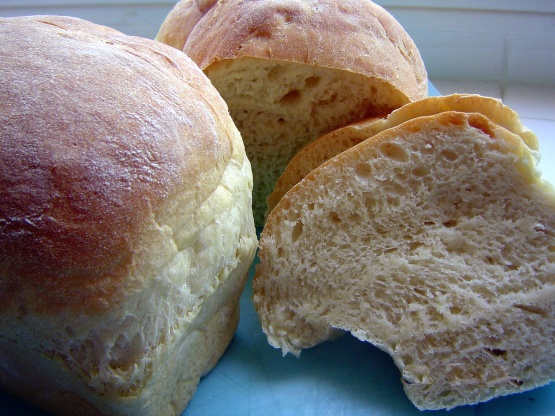 Found this recipe on the internet and made it last night for dinner. It is the best bread I have made since I got my bread machine. Crusty, light inside and absolutely delicious!

Ok so I have made this bread three times in three days - each way just slightly different based on some of the other reviews.
1 - exactly as the instructions say using regular unbleached flour (I buy it from Costco): It was the best bread I've ever made. Instantly became my "go-to" bread recipe. Used the 1.5 size and a medium crust color and it was delish!
2 - again using regular all-purpose unbleached flour, I replaced the shortening with butter - no change in taste that I could discern, but the crust was softer and less crusty.
3 - My personal favorite - I returned to using the shortening instead of butter but I used bread flour (Kroger brand) instead and the taste and texture were significantly improved in my honest opinion - THIS version is now my "go-to" bread recipe - absolutely the best homemade bread I've ever made or had. My daughter cannot get enough of it - she asks for it constantly!
Oh, and in 2 & 3 I did reduce the cook time to the light setting for the crust. My daughter doesn't like her crust "too brown".
I am so glad I found this recipe! Thank you, thank you, thank you!!!
Place ingredients in bread machine in the order according to the manufacturer's directions.
Use the regular bread cycle.