Awesome Gluten-Free Chocolate Chip Cookies
Rainette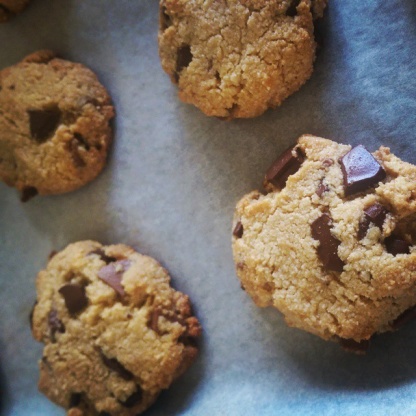 These cookies are good and good for you. Gluten-free, naturally sweetened, yum. NOTE: The Dagoba "chocolate chips" are actually called "Chocodrops". You can find more info and links to purchase the ingredients below at my website: www.elanaspantry.com

Absolutely, wonderfully, fantastic! And so easy too. A new favorite! THANKS for sharing!!!
Combine dry ingredients in a large bowl.
Stir together wet ingredients in a smaller bowl.
Mix wet ingredients into dry.
Form ½ inch balls and press onto a parchment lined baking sheet.
Bake at 350 degrees for 7-10 minutes.