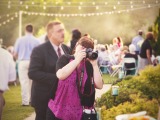 The best enchiladas I've ever had- really, the only ones I've ever liked! I crave these, and usually make them at least two times a month. You can easily use shredded chicken instead of ground beef, and feel free to use corn tortillas instead of flour...it's the sauce that make these enchiladas so AWESOME!
Directions
Preheat oven to 375 degrees.
To make the sauce: Melt butter in a sauce pan, then add chili powder, flour, and salt. Stir until smooth.
Add garlic and stir in water and tomato paste (may have to use a whisk). Simmer until thick.
To make the filling: Cook ground beef with the onion, then drain. Add taco seasoning. Add approximately 1/2 cup of enchilada sauce to the meat.
Place the beef and cheese in each tortilla and roll up. Pour the enchilada sauce on top and bake for 25 minutes.