Awesome Chocolate Chip Cookies
GaylaJ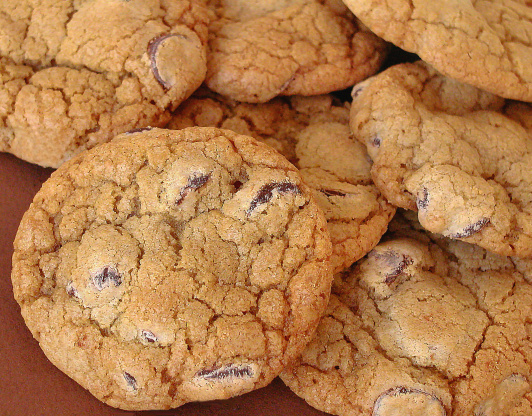 This is the best recipe I've tried so far. Moist and chewy and they disappear in the blink of an eye!

I have been using this recipe for years. I don't use the butter flavored stuff just plain crisco. This year I used silicone bake sheets and it gave the cookies a uniform size with a slight crispy bottom. Also sprinkle the cookies with salt when I take them out of the oven. I have tried many recipes and this remains the best!!!!
Pre-heat oven to 375 degrees (350 if using convection).
Combine shortening, brown sugar, milk, and vanilla in large bowl.
Beat at medium speed until well blended.
Beat egg into mixture.
Combine flour, salt, and baking soda.
Mix into creamed mixture just until blended.
Add chocolate chips and nuts and mix.
Drop rounded teaspoons of dough on ungreased baking sheet about 3 inches apart (I prefer to use a baking stone).
Bake 8-10 minutes for chewy, 11-13 minutes for crisp cookies.
Cool 2 minutes on baking sheet then transfer to foil to cool completely.
*If nuts are used decrease chips to 1 cup.