Awesome Bacon Ranch Potato Salad
Prep 10 mins
Cook 20 mins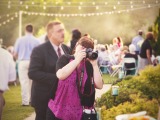 We love this easy-to-make potato salad! A friend of mine at work gave me the idea, and I've played around with this recipe to get it just right. YUMMY!
Directions
Cook potatoes and drain.
Add sour cream, mayonnaise, bacon bits, and ranch dressing mix.
Salt and pepper as desired.
This is great served warm or cold! Enjoy!
Most Helpful
I am not a fan of potato salad and this was great! I used real bacon crumbled and added just a tiny bit of salt and black pepper. It was good cold, but it was amazing warm. Thanks for a great recipe!