Awesome and Easy Chicken Enchiladas (Reduced Fat)
Prep 15 mins
Cook 25 mins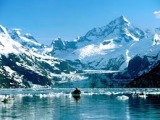 This is a fantastic little recipe for sour cream and chicken enchiladas. I've seen some similar recipes posted at 'Zaar but not this exact one. This turns out perfect every single time. It's also easy to double the recipe so you can serve a larger group. I'm always asked for this recipe and it's so easy! It's very mild. If you like spicy/hot you could add some chopped jalapenos (see directions). Can make ahead and freeze - just take it out the night before to thaw in your refrigerator, then follow cooking instructions. *Prep and cooking times do not include cooking the chicken breasts.*
8 (12 inch) flour tortillas (or 12 small)
3 cooked chicken breast halves, shredded (you could also try this using a cooked rotissiere chicken, I'm guessing you'll need approx. 3-4 cups)
1 cup onion, chopped
2 cups monterey jack cheese, shredded
1 (10 3/4 ounce) can reduced-fat cream of chicken soup
1 cup fat free sour cream
1 (4 ounce) canchopped green chilies
Directions
Preheat oven to 400 degrees F.
Divide the shredded chicken, onions and 1 cup of the cheese equally into each tortilla. (This doesn't have to be exact or perfect here!).
Roll them each tightly and place seam-side down into a greased (cooking spray) 9x13 baking dish.
Prepare the sauce by combining soup, sour cream and green chilis (for a hotter recipe also add 1/4 cup finely chopped jalapenos).
The sauce should be of a thick gravy-like consistency. You may need to add a little water to thin it out (I usually add about 1/2 a can of water to reconstitute the soup).
Pour sauce over the rolled tortillas.
Bake for about 20 minutes.
Remove from oven and top with remaining cheese.
Return to oven until the cheese melts.
Ole!
Most Helpful
I got only 6 tortillas (small) and used almost 2 chicken breast that I already diced and cook. I used cheddar cheese. Since I didn't have sour cream, I used plain yogurt. And instead of green chilies, I had a can of sliced jalapenos. I used around 4 ounces. After the cheese was melted I broiled it. Very yummy! Thanks LifeIsGood :) Made for PAC spring 2011
I made this but didn't realise my can of soup was cream of mushroom not cream of chicken (can you believe it!) It was great though and my 4 kids all ate it. What a great dish. Made for ZWT, The Fearless Red Dragons

Yum! These were really good. I ended up having to use a combination of mozzarella and monterey cheese because I didn't have enough monterey jack. Simple and good. Thanks LifeIsGood for sharing. Made for Went to the Market tag.