Award Winning Rib Rub Ribs
HeatherN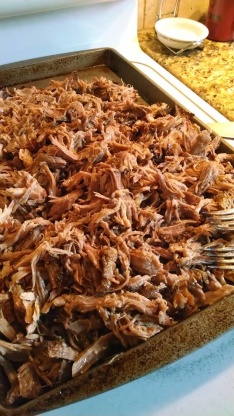 Ok,while I haven't REALLY won any awards for this, I believe it's only cuz I haven't submitted it for any! Active work time is minimal, but setting and soaking and slow cooking are all added into the cook time.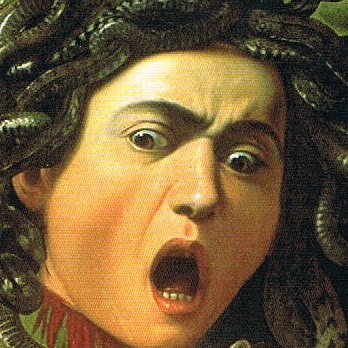 I'll bet you could win an award with this rub! Divinely flavorful! <br/><br/>Having said that, I did not use the rub on ribs. I bought a HUGE pork butt, I don't remember how many pounds it was, but it cost almost $30, so it was BIG. I smoked in on the Big Green Egg for 12 hours. After that, I transferred it to a covered stoneware baking dish and let it finish off in the oven for another 6+ hours. Falling-off-the-bone tender and gloriously delicious! <br/><br/>The recipe made way more than I needed, though, so I put the rest in a Mason jar to use next time. I'll certainly print this recipe off to use again and again!<br/><br/>Thanks for sharing, ladycook!
24 hours in advance of smoking: Place Vinegar in a new clean squirt bottle.
Peel membrane off the inside of the ribs and trim off any large thick pieces of fat.
Mix together all the dry ingredients well.
Lightly spray mist the ribs with vinegar to moisten.
Evenly and generously coat all surfaces of the meat with the rub, massaging the ribs. (as Emeril would say, it makes them happy).
Cover the ribs and allow to marinate for about 24 hours.
Gas Grill Cooking Directions:
Soak Hickory wood chips in water overnight. Place in a large disposable aluminum pan. (allow some of the water in the pan but not so that they're swimming) Cover the pan tightly with aluminum foil. Poke some holes in the foil.
Place the pan under the grill racks directly on top of the shield above the gas burner. Set heat to lowest setting and replace grill racks.
Smoke ribs at 200 degrees F. about 3-1/2 hours.
DO NOT LET THE TEMPERATURE GO ABOVE 200D DEGREES. It's going to smoke like crazy, if you've never smoked before, don't panic. Turn the ribs once or twice during cooking, but open the lid as little as possible (except to crack open a bit to lower temp if needed).
if you like, in the last few minutes of cooking you can slather on some of your favorite barbecue sauce.