Ashley Cuoco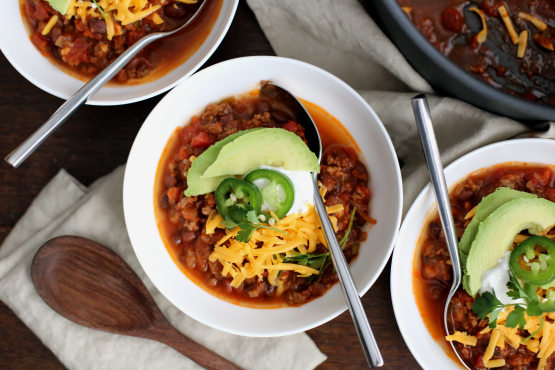 My husband and I created this recipe together. He won a chili cook-off with this recipe at work. We always use venison, but you can use ground beef or turkey.

Don't let the grease from the meat go to waste! Drain it off into a saute pan and add some cornmeal. Brown the cornmeal in the grease and then add it back into your chili. It will thicken your chili as it cooks and will add a hint of corn flavor.
Cook ground meat with onions and peppers in dutch oven.
Drain excess grease and add tomatoes, seasonings, and water, bring to a boil.
Add beans, cover and simmer 1-2 hours.
Serve with toppings.