Dawcee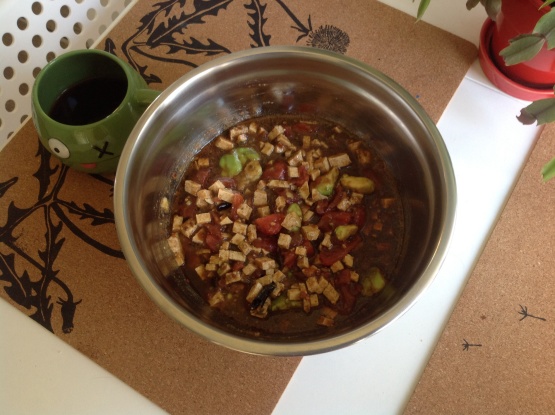 Can't remember how many times I've made this but it's always a favourite with my church friends. Saw this on a Japanese cooking show some years ago.
Put the first 3 ingredients into a big serving bowl.
Mix vinegar, sugar and soy sauce in a measuring cup until the sugar dissolves completely.
Pour the mixture into the avocado mixture and let sit for 10 minutes.
Using a small saucepan, heat the sesame seed oil together with the chilli pepper until it 'smokes'.
Remove and pour this over the avocado mixture.