Avocado With Groundnut Dressing
Parsley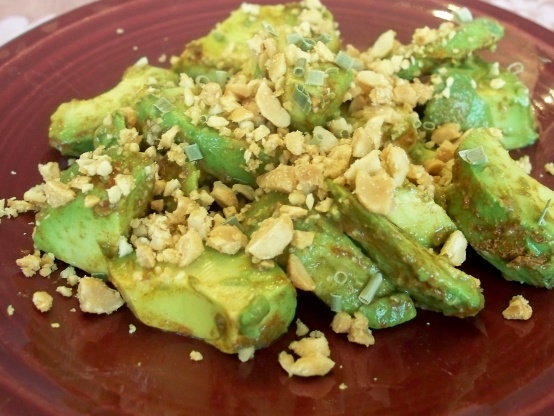 A very simple to make salad from Ghana with really complex flavors. Make it as spicy as you like by using hot instead of sweet paprika and upping the cayenne.

Edible but not great. Maybe I didn't have good ingredients or didn't do something right.
Peel the avocados, remove the pit and cube the flesh.
Place in a bowl with lemon juice.
Grind the peanuts so you have small chunks.
Sprinkle the nuts and spices over the avocado and toss gently.
Garnish with chopped chives.