Avocado With Balsamic Dressing
Rita1652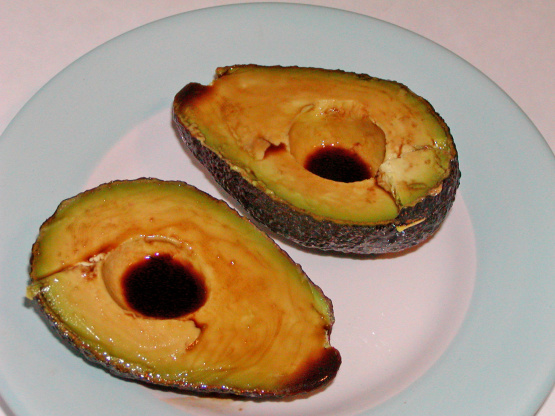 My husband taught me this quick recipe. I don't know where he got the idea, but it's very delicious. Avocado and balsamic vinegar are the new Hollywood couple. Step aside mayo!

Top Review by kmocu
Apparently Ernest Hemingway ate ripe avocados while in Cuba as an appetizer. He apparently would halve them and drizzle vinagrette dressing over them.
Take one ripe but firm avocado and cut it in half lengthwise. Remove pit.
*Drizzle the vinegar on the two avocado halves, adding the majority of the balsamic in the little "wells" but drizzle some of the vinegar onto the rest of the avocado halves to avoid oxidation.
Next add the grapeseed oil or olive oil, in the same manner as the vinegar.
NOTE: *It is important to add the vinegar as soon as the avocados are cut so that the avocados don't turn brown.
Enjoy!