twissis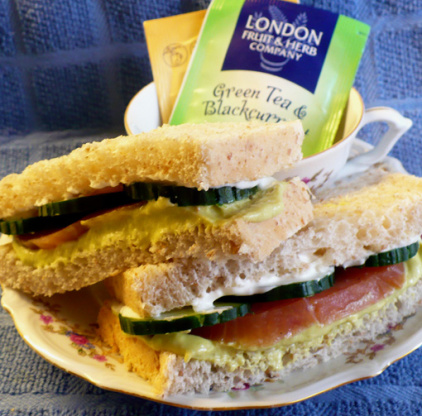 Smoked salmon plays off crispy cucumber and creamy avocado. From EatingWell magazine April/May 2006. Dietary Exchanges: 1 starch, 1/2 very lean meat, 1 fat (1 Carbohydrate Serving). Posted for ZWT6.

very nice sandwich. My sister always eats mayo and avocado sandwiches. So this is kicked up a notch with the SS and Cucumbers. Made for ZWT 6 for Looney Spoon Phoodies.
Combine mayonnaise, lemon juice and pepper in a small bowl.
Thinly spread on bread and top with salmon, avocado and cucumber.
Serve with your favorite tea beverage.