Ambervim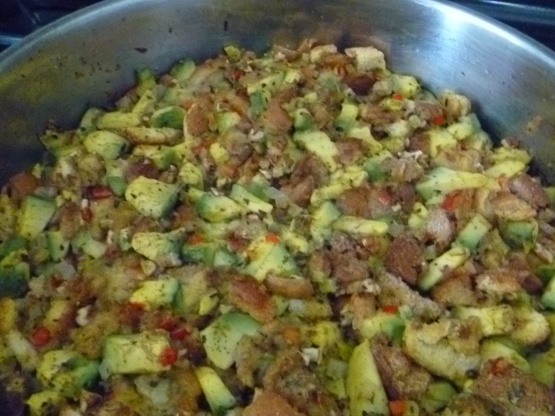 Another find in my recipe search after planting 2 avocado trees! After making it once I altered the recipe to reflect using bread, broth and spices. You could use a boxed stuffing mix, if you really want to do so.
Preheat oven to 350°F.
In skillet melt butter over medium heat.
Add onion, celery, bell pepper and parsley; sauté for 4 minutes stirring occasionally.
Stir in pecans, bread, broth and spices (or stuffing mix, water according to package directions) and avocado.
Grease a 2 quart casserole and spoon in stuffing or just bake it in the skillet.
Bake oven for 30-35 minutes until top is lightly browned and stuffing is heated through.
Serve and enjoy.